Dance & Mental Health
---
As a dancer myself, I decided to dive into the lives of 6 different dancers and how their sport actually affected their mental health. The dance world, although it houses an amazing passion, can have a serious negative effect for some people. I have personally dealt with toxic dance environments that ended up breaking rather than building me up. This was my chance to get personal with each dancer and understand how their passions has been both positive and hostile in their lives. Photographed, written, and designed by me and presented through Adobe XD.
Have time to let the page load? See the full project in all of its glory HERE.
Don't want to wait? Look at the full project faster and easier HERE.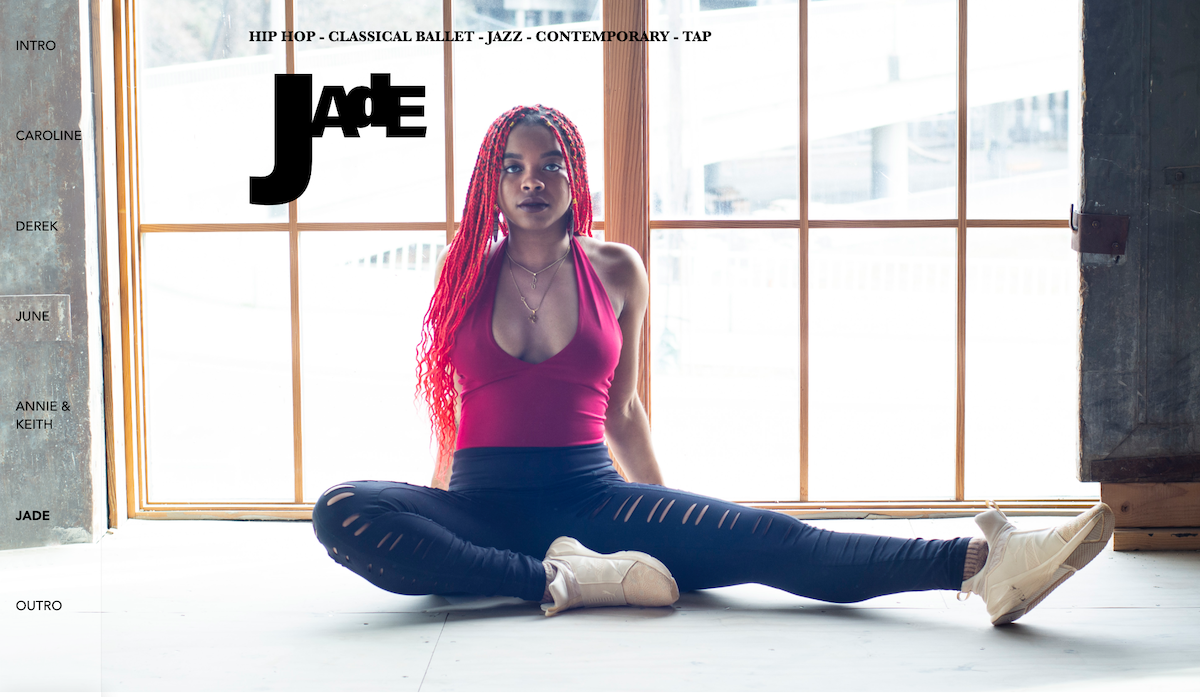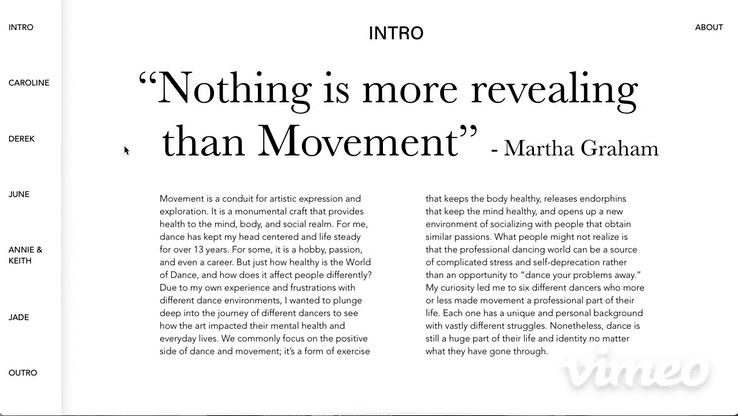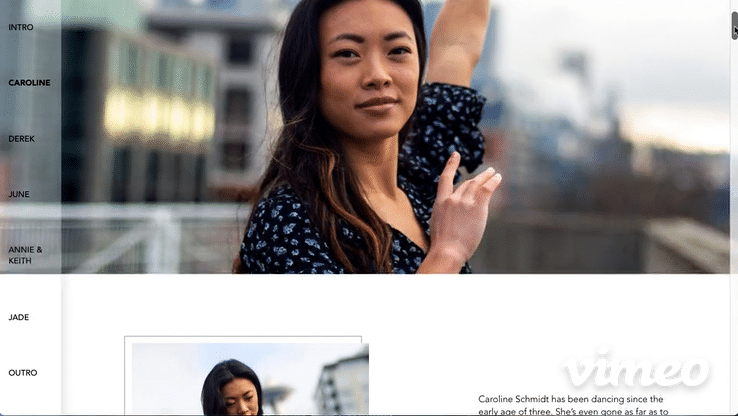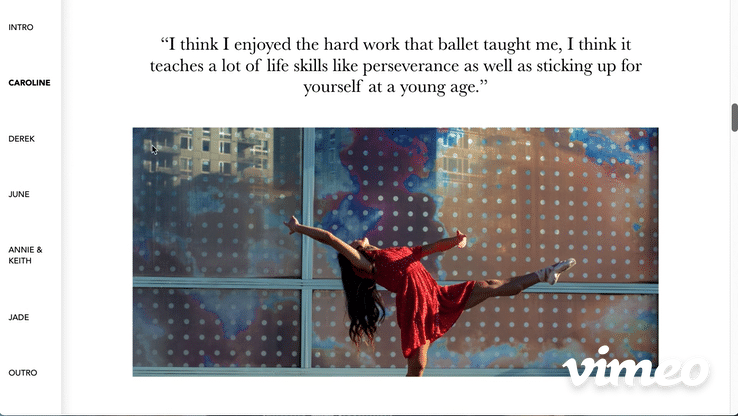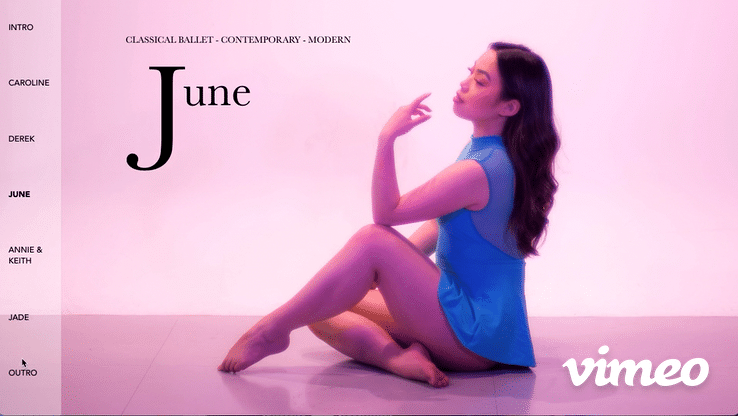 GALLERY
Here you will find all of the best photos that were taken from each photoshoot. Be sure to see the full project!
---